---
Book: The Language of Thorns: Midnight Tales and Dangerous Magic
By: Leigh Bardugo
Rating: 5 stars!
Genre: Fantasy, Fairy Tale, Short Story, YA
"This goes to show you that sometimes the unseen is not to be feared and that those meant to love us most are not always the ones who do."
GOODREADS SUMMARY:
Travel to a world of dark bargains struck by moonlight, of haunted towns and hungry woods, of talking beasts and gingerbread golems, where a young mermaid's voice can summon deadly storms and where a river might do a lovestruck boy's bidding but only for a terrible price.
Inspired by myth, fairy tale, and folklore, #1 New York Times–bestselling author Leigh Bardugo has crafted a deliciously atmospheric collection of short stories filled with betrayals, revenge, sacrifice, and love.
REVIEW (SPOILER-FREE):
"Now in the valley, the people care less for pretty faces. Mothers pat their pregnant bellies and whisper prayers for the future. They pray for rain in the long summer. They pray that their children will be brave and clever and strong,  that they will tell the true stories instead of the easy ones. They pray for sons with red eyes and daughters with thorns."
This book is beyond stunning. I cannot get over it. The stories are so beautifully written and the illustrations tie in and complement the story so well. The illustrations actually become apart of the narrative, seeing the new illustrations appear on each page was exciting and fun. Leigh Bardugo and Sara Kipin really created a phenomenal book.
If you're not familiar with the book (and how is that rock you're living under?), this is a book of fairy tales set in the Grisha universe, although they don't explicitly reference any characters or storylines from the original series. They are, instead, fairy tales that have been reworked to fit the universe. It can also be gritty and gruesome in a way that reminds me of the original, old school fairy tales, ya know like wicked stepsisters getting their eyes pecked out by birds kind of gruesome,  instead of the watered down versions that have been told more frequently.
If you haven't ready any of the other Grisha books, though, you can still read this. It's not directly connected to any of the other storylines and it doesn't spoil anything. I think it might be a bit more fun if you have read some of the other series, though, since there are small references, but not much. So, if you're not interested in reading the rest of the Grisha books (but you really should be cause they're fantastic) then just go ahead and read these!
These stories, while existing a world that is magical and mystical, draw their narratives from that which is authentic to our lives. She doesn't give us dreams of a prince carrying us far away and fixing our every problem, instead she gives us strong and diverse heroes and heroines who change their lives through their own will, and sometimes she even gives us protagonists who don't find their happy ending. Her stories are magical, but they are rooted in reality.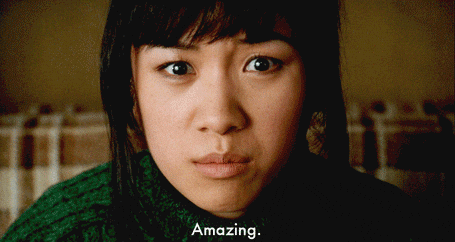 I truly loved this book, and I don't give many five star ratings, but this one definitely deserves it.
-Steph